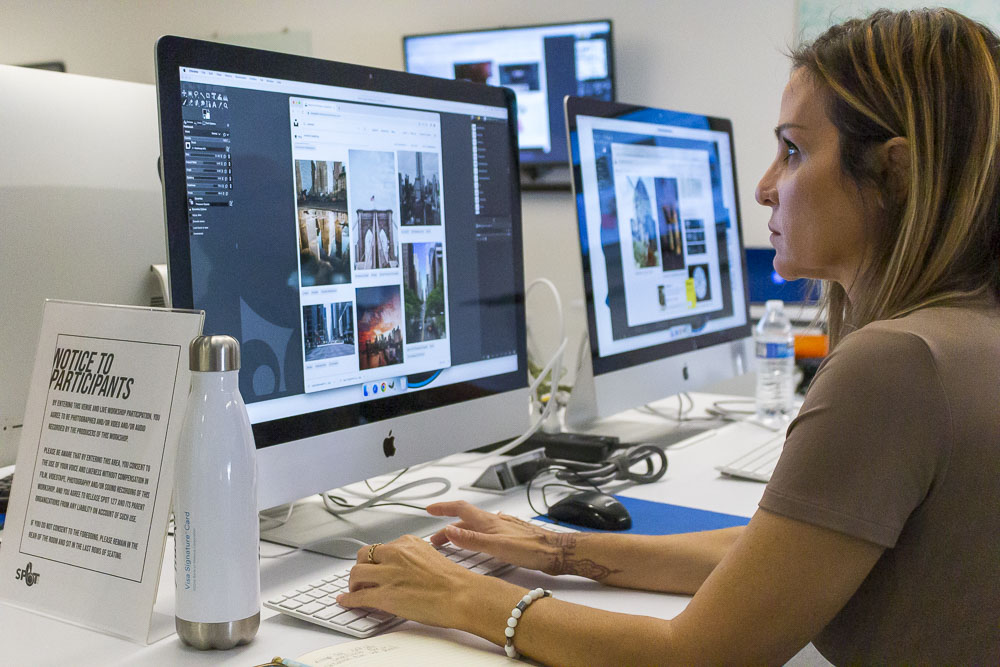 Thank you for your interest in SPOT 127. Periodically we are able to offer digital media skills training to adults -- over the past couple years we have offered classes on shooting video, editing, photography and more. So, please remember to check back with us so you can be a part of the exciting and rewarding adult classes offered by SPOT 127. In the meantime, we encourage you to enroll the teens in your life to our after school classes!
Have questions? Contact Ann Porter at [email protected]
---
Attendee Testimonials
"I learned valuable content."


- Vicki R., Workshop Participant
"Very informative, collegial experience."


Eileen F., Workshop Participant
"This is the first PD [workshop] that I've looked forward to, enjoyed, and felt was beneficial in a long time. Thank you!!"


- PVUHSD Instructor
"Creating a Web Site is doable, even for me, a non-tech person."


- Silverio O.
"I am very tech averse, and the instructor was very patient and did not make me feel like my questions were ridiculous, even though I'm sure they were."


- Workshop Participant
"Eye opening experience"


- Workshop Participant
"This PD [workshop] was really helpful and even helped me solve a problem for my Photography class. The instructor was really friendly, helpful, and knowledgeable!"


- PVUHSD Instructor
"Thank you for the great time!"


- Workshop Participant