Sharpen the digital assets in your toolbox.
Learn digital media skills by signing up for a SPOT 127 Adult Digital Media workshop. You'll gain critical workforce skills from a curriculum designed by our team of experts. This fee-based personalized training will help you develop your career, market your business, and more.
This holiday season, we are running a special on workshops: BUY TWO GET ONE FREE. For $198 you will receive a workshop value of $297 to use or to gift to someone in 2023. Order here.
Our experienced digital media professionals deliver a variety of affordable, in-person classes that will give you invaluable skills in digital photography, video editing, and more. Workshops are designed to meet any level of expertise. Purchase our BUY TWO GET ONE FREE promo deal:
BUY TWO GET ONE FREE WORKSHOP SEATS - $198 (a $297 value)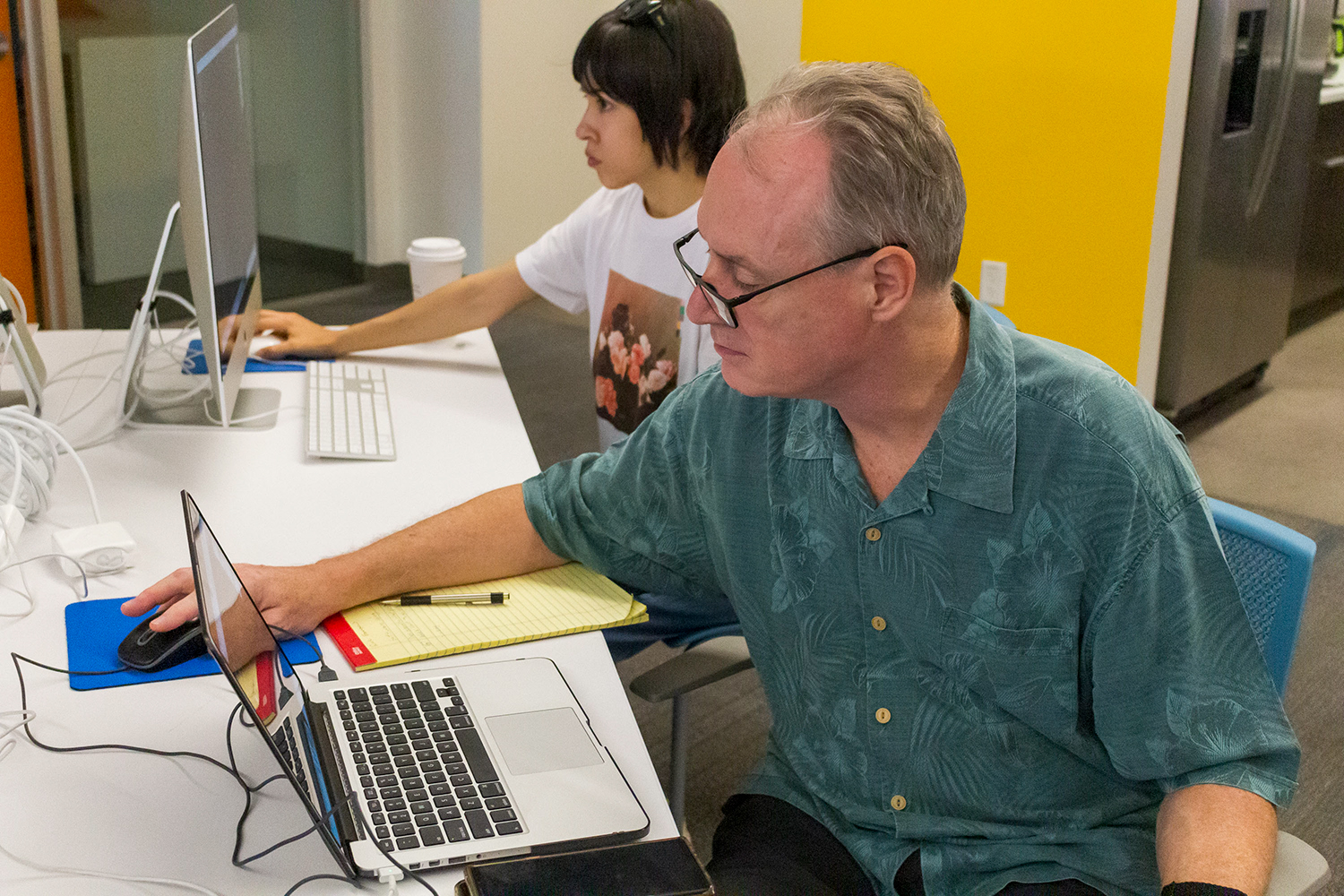 You complete the purchase of the 1-time $198 fee.

We will hold 3 $99 workshop credits in your name toward future SPOT workshops for adults, you will have a receipt for promo purchase.

When a 2023 workshop is offered that you (or your designee) would like to join, simply complete this workshop application and email

[email protected]

that you want to use your credit for payment, rather than using the payment gateway linked from the workshop application.
Subject to availability: Workshop seats are always first-paid, first-served thus we can only honor credits for workshops that are NOT already full at the time you apply (so sign up quick when you see one you like being offered);

Purchase limit: This limited promo offer will be available for purchase until December 31, 2022 at 11:59 PM Arizona Time;

Redemption limit: Workshop credits purchased are transferable and will remain valid until used/redeemed or 1-year from purchase date, whichever comes first;

No-show: Credits that are used to reserve a workshop seat that result in a no-show for any reason will be counted as used/redeemed.

A minimum of 12 workshops for adults will be available in 2023.
 
Have questions? Contact Rick Fowler at [email protected] | (480)774-8381
P.S. If your company or organization would like a customized workshop let us know here.
---
Upcoming Workshops*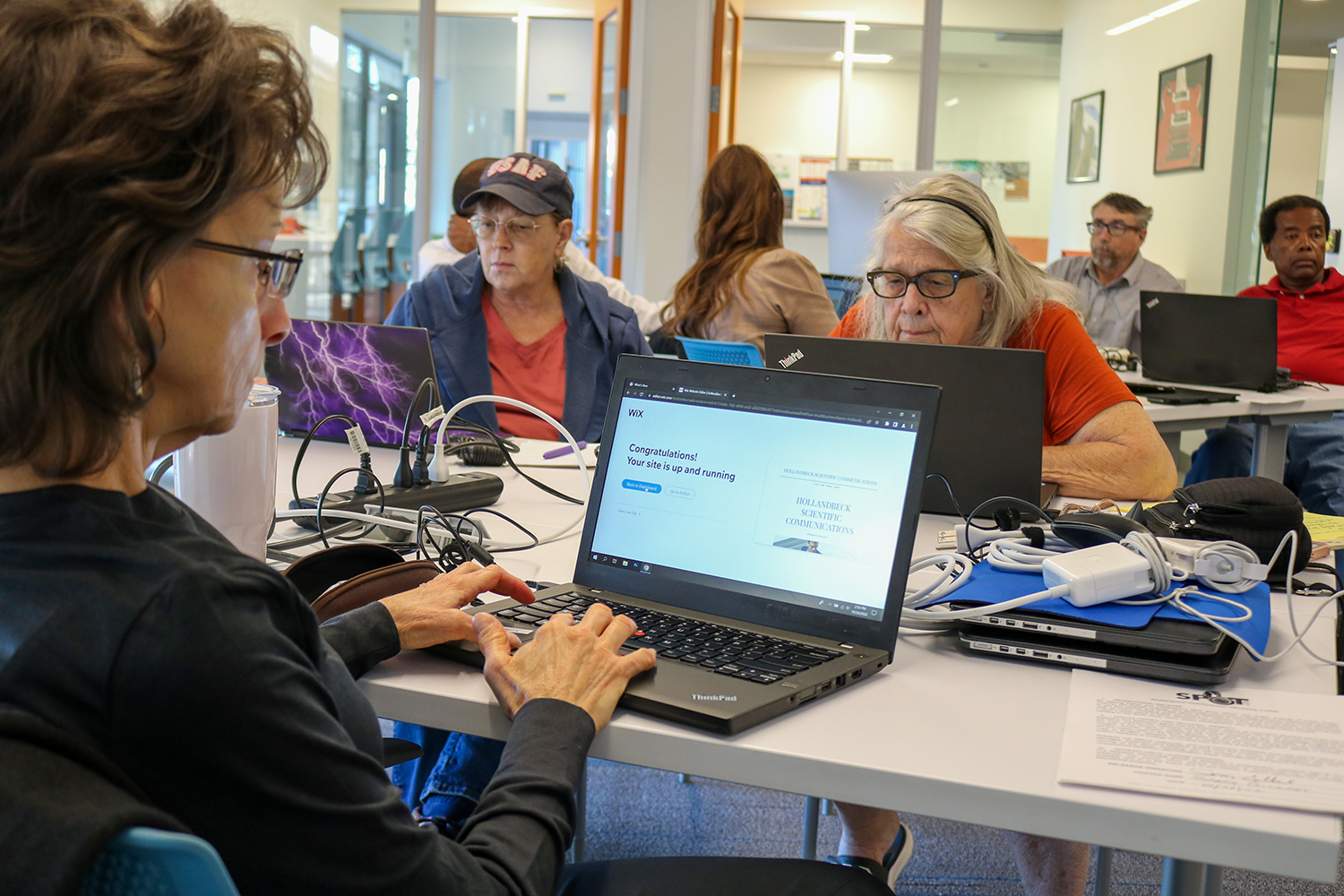 01/23/2023 | 1-5 PM | Design a YouTube Channel

02/07/2023 | 10AM-2PM | Photoshop Basics (Photoshop account required)

02/21/2023 | 10AM-2PM | Intermediate Photo Editing (Photoshop account required)

03/10/2023 | 10AM-2PM | Premiere Pro Basics (Premiere account required)

03/25/2023 | 12-2 PM | SMB Saturday: Step-by-step AZ LLC Filing (CC or Debit card required to file)
*Dates, times and topics are all subject to change.
Attendee Testimonials
"I learned valuable content."


- Vicki R., Workshop Participant
"Very informative, collegial experience."


Eileen F., Workshop Participant
"This is the first PD [workshop] that I've looked forward to, enjoyed, and felt was beneficial in a long time. Thank you!!"


- PVUHSD Instructor
"Creating a Web Site is doable, even for me, a non-tech person."


- Silverio O.
"I am very tech averse, and the instructor was very patient and did not make me feel like my questions were ridiculous, even though I'm sure they were."


- Workshop Participant
"Eye opening experience"


- Workshop Participant
"This PD [workshop] was really helpful and even helped me solve a problem for my Photography class. The instructor was really friendly, helpful, and knowledgeable!"


- PVUHSD Instructor
"Thank you for the great time!"


- Workshop Participant