Sharpen the digital assets in your toolbox.
Learn digital media skills by signing up for a SPOT 127 Adult Digital Media workshop. You'll gain critical workforce skills from a curriculum designed by our team of experts. This fee-based personalized training will help you develop your career, market your business, and more. Sign up here.
Our experienced digital media professionals deliver a variety of affordable, in-person classes that will give you invaluable skills in digital photography, video editing, and more. Workshops are designed to meet any level of expertise. Join us for our next workshop:
VIDEO EDITING BASICS with DaVinci Resolve - $99 SPECIAL
Organize and import footage
Learn cut edits and transitions
Add filters and spruce up your audio
Basic color correction and exporting
[optional] Bring your own digital footage via USB or cloud drive
For beginners, no experience necessary!
Special Introductory Price: $99.00
Date: Monday, November 21, 2022
Time: 1:00 PM to 5:00 PM
Location: SPOT 127 East Valley


3320 S. Price Road, Tempe, AZ 85282




(next to Rio Salado Southern Campus)
 
Have questions? Contact Rick Fowler at [email protected] | (480)774-8381
P.S. If your company or organization would like a customized workshop let us know here.
---
Upcoming Workshops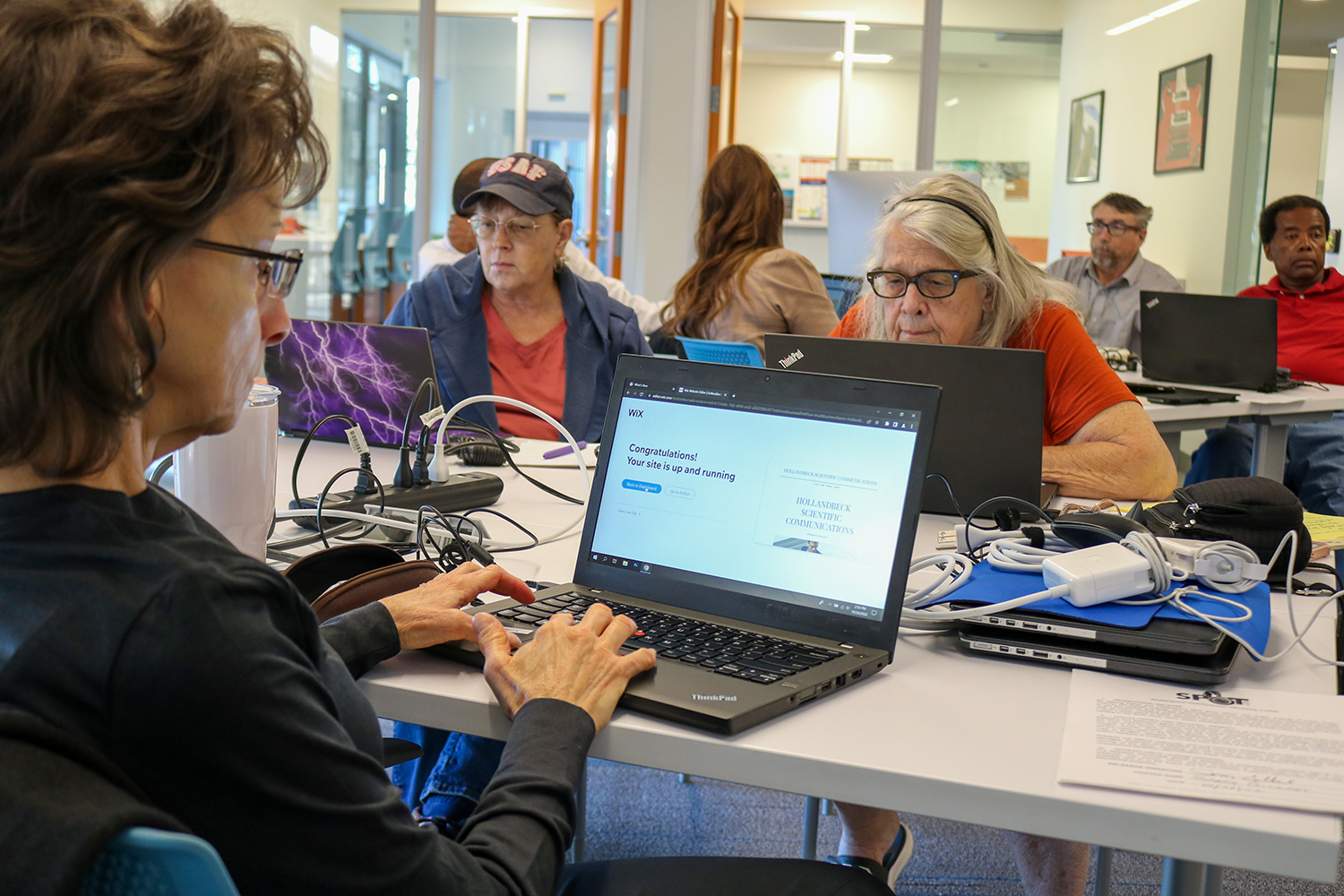 12/05/2022 | 1-5 PM | Holiday Greeting Card Design ($49 Holiday Promo)

01/23/2023 | 1-5 PM | Design a YouTube Channel
Attendee Testimonials
"I learned valuable content."


- Vicki R., Workshop Participant
"Very informative, collegial experience."


Eileen F., Workshop Participant
"This is the first PD [workshop] that I've looked forward to, enjoyed, and felt was beneficial in a long time. Thank you!!"


- PVUHSD Instructor
"Creating a Web Site is doable, even for me, a non-tech person."


- Silverio O.
"I am very tech averse, and the instructor was very patient and did not make me feel like my questions were ridiculous, even though I'm sure they were."


- Workshop Participant
"Eye opening experience"


- Workshop Participant
"This PD [workshop] was really helpful and even helped me solve a problem for my Photography class. The instructor was really friendly, helpful, and knowledgeable!"


- PVUHSD Instructor
"Thank you for the great time!"


- Workshop Participant